Definition
136 browser colors with names
Some Web page creators prefer to specify colors by name rather than by hexadecimal red-green-blue (RGB) intensity value. The following table shows 136 colors with names that are recognized by most Web browsers. The table includes a swatch of the color, the color name, and the corresponding hexadecimal RGB value. Your operating system and the computer platform you are running may vary the exact color of each swatch. If no colors appear in the table, you may have a browser that does not support background color within table cells.

Download this free guide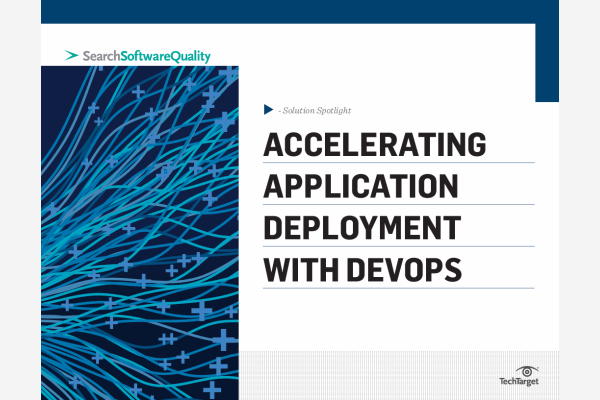 The Benefits of a DevOps Approach
Bringing development and IT ops together can help you address many app deployment challenges. Our expert guide highlights the benefits of a DevOps approach. Explore how you can successfully integrate your teams to improve collaboration, streamline testing, and more.
By submitting your personal information, you agree that TechTarget and its partners may contact you regarding relevant content, products and special offers.
You also agree that your personal information may be transferred and processed in the United States, and that you have read and agree to the Terms of Use and the Privacy Policy.
Many of these colors are not among the 216-color browser-safe palette. If you use them, you'll need to test how they look on the Netscape and Microsoft browsers on both Mac and Windows platforms (since colors outside the 216 browser-safe palette may use dithering in a way that you don't like).
| | Color | Hex Equivalent |
| --- | --- | --- |
| i | White | #FFFFFF |
| A | Red | #FF0000 |
| A | Orange | #FFA500 |
| A | Yellow | #FFFF00 |
| A | Green | #008000 |
| A | Blue | #0000FF |
| A | Purple | #800080 |
| A | Black | #000000 |
| A | Alice Blue | #FOF8FF |
| A | Antique White | #FAEBD7 |
| A | Aqua | #00FFFF |
| A | Aquamarine | #7FFFD4 |
| A | Azure | #F0FFFF |
| A | Beige | #F5F5DC |
| A | Bisque | #FFE4C4 |
| A | Blanched Almond | #FFEBCD |
| A | Blue Violet | #8A2BE2 |
| A | Brown | #A52A2A |
| A | Burly Wood | #DEB887 |
| A | Cadet Blue | #5F9EA0 |
| A | Chartreuse | #7FFF00 |
| A | Chocolate | #D2691E |
| A | Coral | #FF7F50 |
| A | Corn Flower Blue | #6495ED |
| A | Corn Silk | #FFF8DC |
| A | Crimson | #DC143C |
| A | Cyan | #00FFFF |
| A | Dark Blue | #00008B |
| A | Dark Cyan | #008B8B |
| A | Dark Goldenrod | #B8860B |
| A | Dark Gray | #A9A9A9 |
| A | Dark Green | #006400 |
| A | Dark Khaki | #BDB76B |
| A | Dark Magenta | #BD008B |
| A | Dark Olive Green | #556B2F |
| A | Dark Orange | #FF8C00 |
| A | Dark Orchid | #9932CC |
| A | Dark Red | #8B0000 |
| A | Dark Salmon | #E9967A |
| A | Dark Sea Green | #8FBC8F |
| A | Dark Slate Blue | #483D8B |
| A | Dark Slate Gray | #2F4F4F |
| A | Dark Turquoise | #00CED1 |
| A | Dark Violet | #9400D3 |
| A | Deep Pink | #FF1493 |
| A | Deep Sky Blue | #00BFFF |
| A | Dim Gray | #696969 |
| A | Dodger Blue | #1E90FF |
| A | Fire Brick | #B22222 |
| A | Floral White | #FFFAF0 |
| A | Forest Green | #228B22 |
| A | Fuschia | #FF00FF |
| A | Gainsboro | #DCDCDC |
| A | Ghost White | #F8F8FF |
| A | Gold | #FFD700 |
| A | Goldenrod | #DAA520 |
| A | Gray | #808080 |
| A | Green Yellow | #ADFF2F |
| A | Honeydew | #F0FFF0 |
| A | Hot Pink | #FF69B4 |
| A | Indian Red | #CD5C5C |
| A | Indigo | #4B0082 |
| A | Ivory | #FFFFF0 |
| A | Khaki | #F0E68C |
| A | Lavender | #E6E6FA |
| A | Lavender Blush | #FFF0F5 |
| A | Lemon Chiffon | #FFFACD |
| A | Light Blue | #ADD8E6 |
| A | Light Coral | #F08080 |
| A | Light Cyan | #E0FFFF |
| A | Light Goldenrod Yellow | #FAFAD2 |
| A | Light Green | #90EE90 |
| A | Light Grey | #D3D3D3 |
| A | Light Pink | #FFB6C1 |
| A | Light Salmon | #FFA07A |
| A | Light Sea Green | #20B2AA |
| A | Light Sky Blue | #87CEFA |
| A | Light Slate Gray | #778899 |
| A | Light Steel Blue | #B0C4DE |
| A | Light Yellow | #FFFFE0 |
| A | Lime | #00FF00 |
| A | Lime Green | #32CD32 |
| A | Linen | #FAF0E6 |
| A | Magenta | #FF00FF |
| A | Maroon | #800000 |
| A | Medium Aquamarine | #66CDAA |
| A | Medium Blue | #0000CD |
| A | Medium Orchid | #BA55D3 |
| A | Medium Purple | #9370DB |
| A | Medium Sea Green | #3CB371 |
| A | Medium Slate Blue | #7B68EE |
| A | Medium Spring Green | #00FA9A |
| A | Medium Turquoise | #48D1CC |
| A | Medium Violet Red | #C71585 |
| A | Midnight Blue | #191970 |
| A | Mint Cream | #F5FFFA |
| A | Misty Rose | #FFE4E1 |
| A | Navajo White | #FFDEAD |
| A | Navy | #000080 |
| A | Old Lace | #FDF5E6 |
| A | Olive | #808000 |
| A | Olive Drab | #6B8E23 |
| A | Orange Red | #FF4500 |
| A | Orchid | #DA70D6 |
| A | Pale Goldenrod | #EEE8AA |
| A | Pale Green | #98FB98 |
| A | Pale Turquoise | #AFEEEE |
| A | Pale Violet Red | #DB7093 |
| A | Papaya Whip | #FFEFD5 |
| A | Peach Puff | #FFDAB9 |
| A | Peru | #CD853F |
| A | Pink | #FFC0CB |
| A | Plum | #DDA0DD |
| A | Powder Blue | #B0E0E6 |
| A | Rosy Brown | #BC8F8F |
| A | Royal Blue | #4169E1 |
| A | Saddle Brown | #8B4513 |
| A | Sea Green | #2E8B57 |
| A | Sea Shell | #FFF5EE |
| A | Sienna | #A0522D |
| A | Silver | #C0C0C0 |
| A | Sky Blue | #87CEEB |
| A | Slate Blue | #6A5ACD |
| A | Slate Gray | #708090 |
| A | Snow | #FFFAFA |
| A | Spring Green | #00FF7F |
| A | Steel Blue | #4682B4 |
| A | Tan | #D2B486 |
| A | Teal | #008080 |
| A | Thistle | #D8BFDB |
| A | Tomato | #FF6347 |
| A | Turquoise | #40E0D0 |
| A | Violet | #EE82EE |
| A | Wheat | #F5DEB3 |
| A | White Smoke | #F5F5F5 |
| A | Yellow Green | #9ACD32 |
Dig Deeper on .NET tutorials, guides and quizzes