Q
Problem solve
Get help with specific problems with your technologies, process and projects.
How do I add 'e-mail this article to a friend' functionality to my Web site?
Looking for something else?

Download this free guide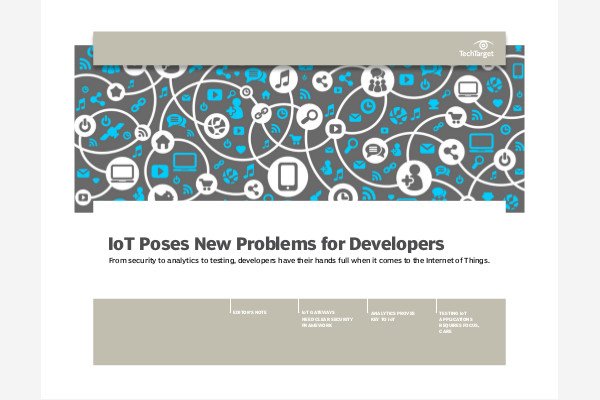 Download: The Developer's Guide to IoT
The IoT world may be exciting, but there are serious technical challenges that need to be addressed, especially by developers. In this handbook, learn how to meet the security, analytics, and testing requirements for IoT applications.

By submitting your personal information, you agree that TechTarget and its partners may contact you regarding relevant content, products and special offers.

You also agree that your personal information may be transferred and processed in the United States, and that you have read and agree to the Terms of Use and the Privacy Policy.

I'm working on developing a Web site. I need to add "e-mail this article to a friend" functionality using ASP.NET. How do I go about doing that?
You have to use the System.Web.Mail namespace, which contains the MailMessage and SmtpMail classes to do the work.

MailMessage mail = new MailMessage();

mail.To = "dcazzulino@users.sf.net";
mail.From = "satisfiedreader@happycompany.net";
mail.Subject = "Thanks for your answers!";
mail.Body = "[Flattering  phrases to get faster answers next time...]";
SmtpMail.SmtpServer = "smtp.happycompany.net";
SmtpMail.Send(mail);

Dig Deeper on Win Development Resources
Here Daniel Cazzulino explains how to load a DSL (domain specific language) domain model instance file programmatically. This requires the .NET type ...continue reading
Here we offer a glimpse at 12 of .NET development expert Danny Cazzulino's top ASP.NET questions and answers.continue reading
C# developers should NOT be modifying InitializeComponent method in the code-behind (or any of the variable definitions) by hand.continue reading
Have a question for an expert?
Please add a title for your question
Get answers from a TechTarget expert on whatever's puzzling you.