Q
Problem solve
Get help with specific problems with your technologies, process and projects.
How can an ASP.NET Web app collect info and send it to another site via SSL using an HTTPS POST?
This Article Covers
RELATED TOPICS

Download this free guide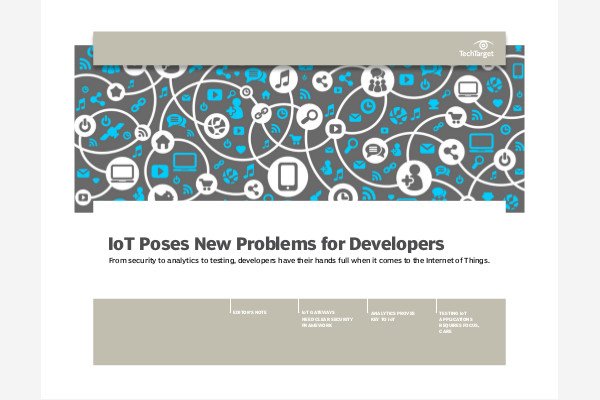 Download: The Developer's Guide to IoT
The IoT world may be exciting, but there are serious technical challenges that need to be addressed, especially by developers. In this handbook, learn how to meet the security, analytics, and testing requirements for IoT applications.

By submitting your personal information, you agree that TechTarget and its partners may contact you regarding relevant content, products and special offers.

You also agree that your personal information may be transferred and processed in the United States, and that you have read and agree to the Terms of Use and the Privacy Policy.

I am working on an e-commerce Web site using the ASP.NET code behind approach, and I want to send information on a secure SSL Web site for credit card verification using the POST method. I also do not want to lose RunAt server. Please tell me way how can I solve this problem.
It sounds to me like you are developing an ASP.NET Web application that collects the credit card information and then sends it to another site via SSL using an HTTPS POST. If this is the case, you will want your site to run under HTTPS as well, because you don't want clients transmitting credit card information to your site unless it's encrypted. There's no work required for the code-behind code. All the data is encrypted by the browser and decrypted on the Web server before it gets to your code. Now, if your site is the one processing the information, you're ready to go. If you need to forward data to another site for processing and that site is accessed via HTTPS POSTs, then you have some work to do. You'll need to simulate what a browser would do to send the data to the credit card processing site. You can do this using the System.Net.HttpWebRequest class.

Dig Deeper on ASP.NET development best practices
Have a question for an expert?
Please add a title for your question
Get answers from a TechTarget expert on whatever's puzzling you.